&nbsp







&nbsp
&nbsp
Chem-Nut Comparative Sales Analysis Screenshot:
---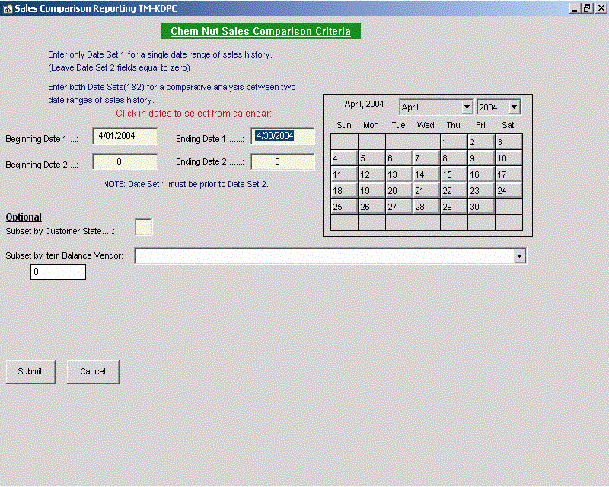 ---
This system was developed by KDPC using the latest version of IBM's Visual Age RPG - part of the Websphere Development Toolset.

It interfaces directly to I-series application files in the DMAS distribution system.
A comprehensive set of reports are produced from this selection display that provide vital information to chemnut staff.
&nbsp